I think this one is my favorite, so far. Granted, it's only book 3 of 5, but I'm confident.
Get ready to fall in love with Ash at least as much as I have.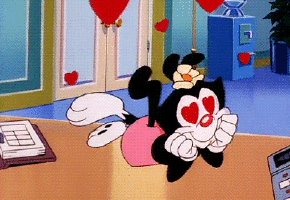 Bronwyn is one hell of a hockey player in the USA women's team to the Snow and Ice Games in Denver. Her boyfriend of a gazillion years, Brody, is accompanying her, even though he didn't make the men's team to the games. Bronwyn isn't stupid, she loves Brody in her own way, a comfortable way that is more a force of habit than anything. She knows he's not good for her, and recognizes she's only using him as a warm body. 
Asher Levenson, the women's team SIG coach hates Brody's guts, and rightfully so, as the guy is obnoxious, demeaning, aggressive and simply doesn't appreciate what he has. He also isn't appreciating her as a player and probably never will. Being the most professional coach he can be, supporting his players and not abusing his power, Ash will do everything in his power to be there for Bronwyn after she rejects Brody's televised marriage proposal. Ash is also suffering from hellish pain and is self medicating (per his doctor's orders) until he can schedule surgery to help fix him.
When Brody proposes and Bronwyn realizes this is the point where she must stand for herself, Ash is there, offering her anything he can do to help, like her calling him whenever she feels like calling Brody. In a way, this is Ash's dream come true, having dealt with his feelings for Bronwyn for years now. He is determined to still keep being professional.
Bronwyn gets to know Ash in a way none of the other players ever will; they cuddle when Bronwyn needs body heat, they talk about anything and everything and they eventually succumb to their mutual attraction. And then things turn yummy…
Knowing they must keep this relationship a secret, especially during the games, they're up for a challenge when Ash is confronted by the media about unprofessional conduct with his players.
Eeeep.
On the Edge of Scandal is a well written, emotional and swoony rollercoaster of a read. It's romantic and infuriating, it's fun and flowing, it's sexy and sweet. It's got just the right balance between sports and a romance. It's a wonderful read.
5 Stars
~Eleanor
Bronwyn Perry is the star of the US women's hockey team, and she and her boyfriend Brody Hill have been hockey royalty since they've been in high school. Brody unexpectedly fails to make the men's team but still comes to Denver to support his girl at the Snow and Ice Games. Or so Bronwyn thinks.
Ash Levenson is the coach of the women's SIG hockey team. His primary responsibility is to keep his team happy, healthy, and primed to win. Though he's close in age to his players, he's been doing this for a while and mostly, it's easy to keep his eyes on the puck. He's always been able to discard any crush he might have on any of the women he's coached…until Bronwyn.
When Bronwyn and Brody's romance comes to a very public and very ugly end, Ash has to get his star player's head back in the game and ready to dominate on the rink. Which may mean spending a little time off the ice…