YESSS for another fabulous book by Jill Shalvis, and of one of my favorite series, Aminal Magnetism. Each title is like hitting the jackpot, I swear.
All I want to say is hiiiiiiiiiiiiiiii Parker. But I can't just throw it out there without explaining, or at least trying to.
If you guys are reading this series by Shalvis, you probably remember Wyatt the vet. You'll remember Darcy, his (adorable) wreck of a little sister. But you'll also remember Zoe. The older sister who basically raised them when they had to bounce from continent to continent with their diplomat parents. Wellll….. it's Zoe's turn to fall.
And fall she does.
Zoe decides she's open to blind dates, and is preparing for one just as a gorgeous than life Parker knocks on her door. After the little awkward misunderstanding that indicates he's her new roommate and not her date, the two embark in a playful banter that results in a passionate affair.
Parker is a fabulous character. He's leading a dangerous life as a U.S. Fish and Wildlife agent, he's gorgeous, he's passionate and he's determined to keep the people he cares about most – far away from harm. The current danger he's dealing with now is an old rival who's responsible for his partner's death while on a federal case. A case where he was injured and forced to go on leave – which he's using to plot his revenge.
Zoe is, for lack of better word, a control freak. She's also determined and stubborn and will not take no for an answer, to the point where you have to shove it down her throat. It's rather entertaining, actually. As a pilot for hire, she's accomplished, independent and craving some TLC.
The story reaches its peak when the expected misunderstanding that normally brings a touch of angst and drama to a romance is given a little twist, albeit expected.
Jill Shalvis's writing never fails to sweep me in. Its flowing style, the special combination between feels and humor, the intelligent way of looking at situations and the hotter than the sun love moments – those are all pure win. Every. Single. Time.
My rating: 4 Stars
~Eleanor
** Thank you, Berkley and Jill Shalvis via NetGalley for this arc in exchange for my honest review.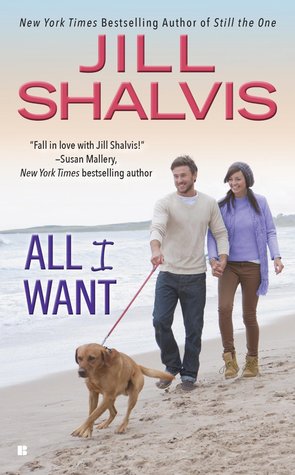 From the "awesomely, incredibly talented"* New York Timesbestselling author of Still the One, comes a sexy new Animal Magnetism novel set in Sunshine, Idaho, where the sky is the limit when it comes to love.
Pilot-for-hire Zoe Stone is happy to call Sunshine, Idaho, her home base. But her quiet life is thrown for a loop when her brother's friend Parker comes to stay with her for a week. The U.S. Fish and Wildlife special agent is a handsome flirt with a gift for getting under her skin. And the situation only escalates when Parker hires her to fly him around the area while he collects evidence on a suspected smuggler.
Now she has to live and work with the guy. But when they're in the air, she sees another side of him. He's driven, focused, and sharp. And while he enjoys giving commentary on her blind dates, she quickly realizes with a shock that it's Parker who gets her engines going…
Amazon ~ Barnes and Noble ~ Kobo ~ iBooks