Serena Bell's writing needs to be known by more people. Really. I loved her from the first story of hers I've read; and I immediately liked her style; Carefree yet realistic. And this one is a first in a new Second Chances series by her. Yay!
I saw Turn up the Heat on NetGalley and had to request it. I was not disappointed.
Lily and Kincaid are two extremely complex characters. They're gentle and kind, they love fiercely and as such, get hurt easily. But they both have pasts that they need to come to terms with.
Lily is picking her life back up after a bad breakup. It's worst to get hurt emotionally as a result of revealing your true desires and that's exactly what happened. I, personally, can't imagine what it's like to recover from it. But Lily is strong, and compassionate and loves her profession so much she'll make sacrifices to get back on track.
Caid is, for lack of a better word, perfectly flawed and perfect. He's dealing with so much, and despite his past, he's so gentle, the complexity of his character is astounding to me.
The relationship budding between Lily and Caid is the different kind of sexual connection neither one of them expects, yet needs. The intensity, the emotions and the complexity of it is gradually growing until the inevitable blowup. In Bell's defense I'll say my heart was broken for only several pages. She's a good fixer 😉
I feel like if I say one more thing I'm going to ruin this book for you, so I'll just say this: there's something special about this story; it is realistic, it is erotic and sexy, it is emotionally teasing and it has a really really good, compelling plot.
My rating: 4.5 Stars
~ Eleanor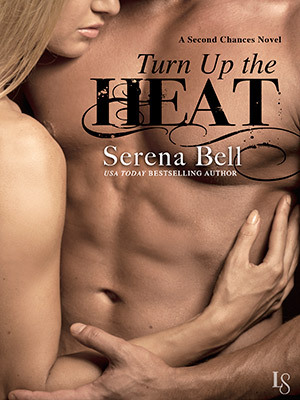 For readers of Jill Shalvis and Susan Mallery, Serena Bell teases all five senses in this poignant, tantalizing novel of fantasies long hidden . . . and finally indulged.
Aspiring chef Lily McKee noticed Kincaid Graves the first time he walked into the dingy diner where she waits tables. With his ice-blue eyes and primal tattoos, his presence puts Lily on edge—and reminds her of all the unfulfilled longings she isn't pursuing while she's stuck in this dead-end job. Without a doubt, the man is dangerous to her long-term plans of leaving town and hiring on at a real kitchen—and yet, she hungers for him, if even for just a taste.
Kincaid didn't come back to his coastal Oregon hometown looking for a good time or a good meal. The ex-con has a score to settle, old wrongs to set right. But Lily, equal parts innocence and insight, brings out an impulsive side of him he thought he'd left behind in the past. And it only takes one intense moment of weakness between them to make him consider the possibility of an entirely new future—and the promise of passion beyond either of their wildest dreams.
Amazon ~ Barnes & Noble ~ Kobo ~ iBooks