Seriously. Christina Lee's boys. Ohmailawrd.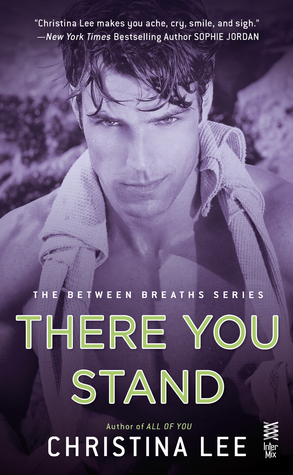 From the author of All of You and Before You Break comes a new Between Breaths male/male romance about the silent, inked up skateboarder and the tattoo artist who unravels him piece by piece…
Tattoo artist Cory Easton has worked long enough at Raw Ink to know, just by looking at a dude, what his body art reveals, what makes him tick, what even makes him scared. Until he meets the quiet and remote Jude York—so unreadable, so unreachable, and so unlike anyone else, he can't help but arouse Cory's curiosity.
As captivating and complex as his ink, Jude is a mystery—and Cory's falling fast and hard under his spell. Against his better judgment to steer clear.
The rumors of Jude's past overshadow him—whispers of prison and an unmentionable secret that's kept him in the protective shadows of a local motorcycle club. As Cory probes deeper, he wonders how much he really wants to know. Especially since Jude has awakened something inside him that has been buried too long—and has him feeling completely alive for the first time in forever…
Cory, a tattoo artist, works with Bennett (remember him? unf) is quite possibly the most adorable male character ever.
Cory's life hasn't been easy, and his only family member left, his grandmother, is getting older. His ex left him a 4 legged memento he's too gentle hearted to do anything about than keep, and his one crush, the one thing that keeps his heart beating for not just the sake of surviving might be a dangerous guy.
Jude is, for lack of better word, promising. He's promising interest, swoons, a talent skater, fierceness, vulnerability, mystery. He's gorgeous.
Oh, and he's British.
After stumbling into each other and Jude booking an appointment with Cory for a tattoo, their chemistry is beyond anything they can both handle. And things take off from there.
Right after I finished the book I tweeted with Christina Lee and once some back and forth flailing occurred, I was left with only this to say to her, describing the part in the story that really got to me: "Right before the end, when the thing happened with that speedy thing and then owie and then bliss."
I promised her this line goes into the review. Here it is Christina *blows kisses*
As always, Lee's writing is exceptionally flowy, hits the reader right in the gut, or the heart, or both, and I'm once again reassured I was right marking her to my must always read shelf.
I had TONS of things I wanted to say in my review when I read There You Stand but now, the story keeps playing in my head and I can't for the life of me remember anything I wanted to say except OMGOMGOMGOMG THEY'RE PERFECT.
Sigh.
My rating: 
* Thank you Penguin/InterMix and NetGalley for this fabulous advance copy in exchange for my honest review.
There You Stand releases April 21st.