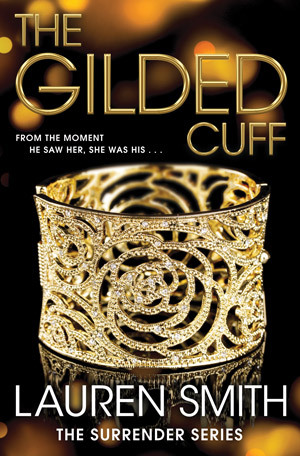 Every passion has its price . . .
Journalist Sophie Ryder has been following Emery Lockwood's story since she was a little girl. There has always been something in his haunted eyes that she couldn't resist and now, when she's certain he holds the key to solving a string of kidnappings, she'll do anything to speak to him. Even if it means venturing deep into the seductive world of the Gilded Cuff, a luxurious BDSM club on Long Island's Gold Coast and Emery's personal playground.
From the moment Sophie enters his shadowy, sensual domain, Emery Lockwood knows this tantalizing new little sub was meant to belong to him. However, Sophie wants more from Emery than just pleasure . . . she wants his past. And that is something he isn't willing to give—no matter who is asking. But every moment he spends with Sophie, Emery feels his control slipping and he knows it's only a matter of time before he surrenders to her heart, body, and soul.
I always thought it interesting that people that are closest to us are hiding such mind boggling secrets. Then again, I can't judge what I don't know.
If someone asked me what The Gilded Cuff is about, I'm not sure I can answer that. I can say there's an erotic element, a mystery, crime, a love story, a psychological twist, but non of them is actually what the story is about. And that's what probably is making me review this book so difficult.
Emery suffered a trauma in his childhood. While this trauma doesn't necessarily reflect on his sexual lifestyle, we don't really know that and can only assume that it has. Sophie has a similar history, and it draws her to Emery. That's probably the only thing I feel comfortable saying about the plot. There were point it felt rushed, and the ending was definitely so, at least in terms of the characters' emotional development.
In a nutshell, I felt the story skirted a lot of different avenues in the plot, but didn't focus on one to guide the story. Interestingly enough, I am intrigued about the rest of the story.
Bottom line, tons of potential, not enough focus, and one author with wicked imagination = 
* Thank you Forever Yours publishing and Lauren Smith for a copy of this title in exchange for my honest review.