Here's a series with TONS of potential to be freakin' amazing. Let's see what I thought, shall we?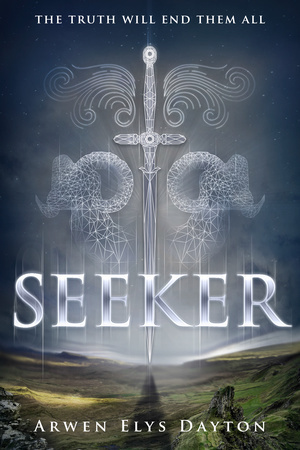 Quin Kincaid has been put through years of brutal training for what she thinks is the noble purpose of becoming a revered 'Seeker'.
Only when it's too late does she discover she will be using her new-found knowledge and training to become an assassin. Quin's new role will take her around the globe, from a remote estate in Scotland to a bustling, futuristic Hong Kong where the past she thought she had escaped will finally catch up with her.
I requested this on NetGalley, needing a new fantasy series. This is definitely different and very well written.
There's a lot of history to the characters in this world – one I can't really place in time, future? past? both? – and it's pretty tangled. Few families all woven together in a plot of revenge, love, heritage and a lot of violence.
Avoiding anything to do with the plot itself, I can say that what started out to be very intriguing and left me curious to the very end – a good thing, turned almost predictable and dragging.
The Seekers' story packs tons of potential, interesting world buildup and a pretty cool lead character. However, the dragging and predictability, and the confusing time jumps throughout the story made my head hurt a little when trying to think of the story as a whole.
My rating: 
* thank you Delacorte Books for this advanced copy in exchange for an honest review.