This book was released without revealing it's synopsis. Clues were hinted during the month prior to its release, and having read an advance copy as well as receiving the clues, I can pretty much guarantee this: getting those clues without reading the book would've been the death of me. Nothing, and I mean – NOTHING – makes sense until almost the very end of the story, of book 1 in this trilogy. Yup, the fact that it'll be a trilogy was also kept a secret. LOL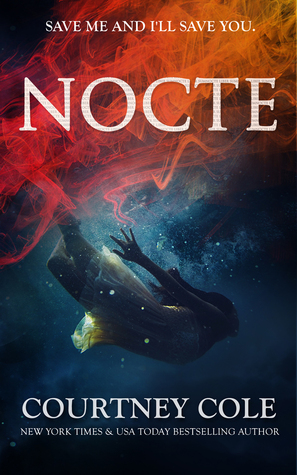 So yeah, the cover is stunning. STUNNING. And is another piece of the puzzle you don't quite understand until you read the book.
This dark, ominous, more-than-slightly-mind-fuckingly disturbing novel is a fantastic page turner about twins with insane connection, a mental illness and handsome Brit. Yup! That!
Courtney Cole has definitely had an idea in mind. Reading the book it's clear that she just poured it out on page, very genuinely and eloquently. It's beautifully layered, in spite of the complexity of the characters and the plot, it's incredibly well written.
While I was reading – I'm going to be honest here – I was very surprised and disturbed that Cole (who I know and love from her über successful series Beautifully Broken) has had such a gruesome story in her head. And then that thought was followed by – YESSS!!! She's nuts and I love it.
I really don't want to talk about the plot. I like the fact that the premise was kept a secret and that's also why I didn't include it in my review post. I think it's best if you just get the book and read it.
My rating: 
All the teasers are on Cole's author facebook page, but one of my favorites are in this post…
Courtney Cole is a New York Times and USA Today bestselling novelist who would eat mythology for breakfast if she could. She has a degree in Business, but has since discovered that corporate America is not nearly as fun to live in as fictional worlds.
Courtney was born and raised in rural Kansas, but has since migrated south. She now lives in Florida and writes beneath palm trees.
Learn more about Courtney and her books at www.courtneycolewrites.com