I totally forgot this book was due in August, and was happily clicking "request" when I discovered the advanced copy on NetGalley. And on this opportunity I want to thank the Random House Publishing Group – Bantam Dell, Delacorte Press for the copy in exchange for an honest review.
Let's get the formalities out of the way and dive right into Nathan, yes? YES!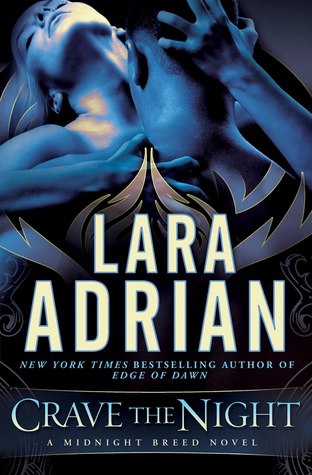 Born and raised to be an emotionless killing machine, Nathan is one of the most lethal Breed vampires in existence. A key member of the Order—an elite group of warriors charged with protecting both mortals and vampires—Nathan executes each mission with flawless precision and a total lack of mercy. Now he must pursue a powerful, hidden enemy. But Nathan's hard discipline and training are no match for the fierce pull he feels toward a young woman he has no right to desire—a woman of wealth and high social standing who has long been promised to another Breed male, and who may also prove to be the key to rooting out Nathan's elusive quarry.
Jordana lives a life of glittering privilege as a member of a prominent Breed family in Boston. Surrounded by fine things and fawning admirers, Jordana wants for nothing—until she crosses paths with a dark, intense warrior from the Order and finds herself swept into an impulsive, sizzling kiss that neither of them will forget. As much as she tries to deny her deep feelings for Nathan, Jordana cannot resist the craving to be near him, to break through his forbidding walls and see the man he truly is. But getting close to Nathan will thrust Jordana into a treacherous new world, forcing her to risk all she has and all she knows about herself and her past. And loving this seductive man could be the most dangerous temptation of all.
When I first discovered the Midnight Breed books I believe there were 6 or 7 of them out. I've been impatient for the next and the next, ever since. And after Lara Adrian's brilliant rejuvenation of the series with Edge of Dawn, I fell in love with it all over again. This book proves I wasn't wrong to feel the way I do.
Nathan is a lot like Hunter. He was born and raised to be an assassin/hunter/killer/name your flavor, which turned him into a emotionless killing machine. Until, that is, he was freed as a teenager by his mother and Hunter. Now, Nathan is working as one of the Breed Order.
Nathan knows Jordana, who is best friends and soon-to-be-roommate with one of Chase's twins. Remember Chase and Tavia? Yup.
Jordana on her part loves spending time at the compound with the Order, so she can feast her eyes on Nathan, despite being somewhat betrothed to another male, of her father's choosing. Wanting to please him, as he has given her a home when she was a baby, she feels indebted to him, so she's going along with it. Big mistake, right? Worry not. The author is totally on top of things.
Nathan is just what we all imagine a breed male to be; hard, cold, protective, determined and deadly swoony. Duh!!
Jordana is gorgeous, strong, determined and talented. She also feels a little lost and can't quite pinpoint the source of that feeling. This is where the twist in the plot comes to be. And I loved it.
The relationship between Hunter and Jordana is very slowly built. One of the greatest anticipation builders is slow burn romance, and we definitely got it with Hunter and Jordana. While Hunter is fighting his desire and his duty, Jordana is trying to figure out how to juggle her obligations and her wishes to please everyone with her burning desire for him.
The plot is solid. It's action filled, sexy, humorous and very well developed, including tiny clues as to what's ahead. I was left with anticipation for more in the series.
If you like PNR, this series is one of the best out there. Highly recommended.
My rating: