Brand lets the hospital gown fall away and I inhale sharply.
Sweet Mary and all the saints.
God, I wish he were mine.

First we had Pax, then we had Gabe and after him we got Dominic. 3 incredible and delicious in their brokenness men. Only to be followed by possibly the most beautifully broken (see what I did there?) of them all. Brand.
Courtney Cole has a unique way of promoting her books, and it's been so much fun, I hope to be included in future releases the same way.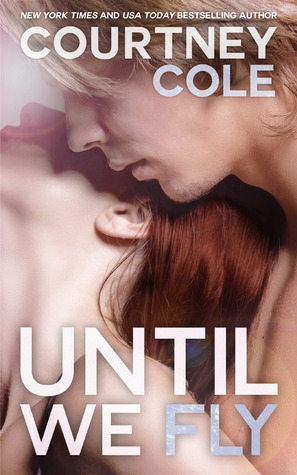 Ex-Army Ranger, Brand Killien, has always been good.
A good friend, a good soldier, a good everything. .
The problem is, good hasn't gotten him anything but a crushed heart.
So after licking his wounds, he decides to move on. And moving on doesn't include being good anymore.
Bad sounds so much better.
Jaded and detached, Brand is determined to never open himself up to anyone again. It's not worth the pain. Instead, he becomes closed, hardened, aloof.
But then he's called back home for a family emergency… a family that he is estranged from. A family that he put out of his mind a long time ago for very good reasons…reasons that involve secrets and pain. Reasons he tried hard to forget.
But home is where the heart is, and it just might be where Brand finds his again.
Why? Because home is where Nora Greene is. A fiery, red-headed spitfire, Nora is a thing from his past. A beautiful, feisty thing. When Brand left, she was away at boarding school.
But she's back now.
And she wants Brand, scars and all.
We've known Brand for a while now. He's Gabe's best friend from their Army Rangers days. He was wounded right along with Gabe and has been in love with Jacey, Gabe's sister, for years. Acting as her knight in shining armor he saved the day more often than not. But then Jacey ran off to marry Dominic.
Now don't get me wrong, I'm fine with that, because: A) they're so NOT compatible, it's ridiculous. B) Dominic.
Until We Fly opens with Brand learning of his father's passing and his mother asking him to visit for the funeral. Only Brand isn't so keen on going. His father was an abusive asshole, and his mother wasn't much of a mother to him. But Brand being awesome – goes.
Only to stumble upon a horrific accident where he, once again, saves the day (and a bunch of kids and a beautiful redheaded girl). Brand hates his parents and with good reason. The plot gradually reveals the details of his childhood and his pain. And really, while you're curious and want to read it – it's painful to think kids go through things like that. He gets his closure, though, and it's glorious.
Back paddling to the redhead. That's Nora. And she's pretty amazing.
Nora has been in love with Brand since she was a young teen. He didn't know it, of course, working for her father, but when she sees him again, 10 years later, and he saves her only to be injured pretty badly, she decides to nurse him back to health.
For Nora, though, this break from being home helps her avoid being around her father and her uncle. Both very strict and demanding. And both have an integral part in the reason why Nora is, as the other characters in this series, beautifully broken.
I don't want to spoil much and I've already revealed enough about the plot. This book is very complex and can be looked at a multilayered plot of heartache. But there's also a lot of good, and fun and sexy hotness.
I think in one of my past reviews of this series, probably Gabe's story (or maybe Dominic? idk) – I said that Cole has chosen for each title a very difficult subject to tackle. And this one is no different. Both Brand and Nora have their demons to deal with, and while Brand's is a past demon from which he has yet to break free, Nora's demons are very much still a threat.
Both characters go through clear stages of realizing their self worth, although it's more pronounced with Nora, I think. Our heroine is phenomenal in the way she decides to deal with her troubles. And while at the end there it's a little bit of a touch-and-go, Nora is very much the perfect example of how a troubled woman can be written without being depicted as a weak creature that needs a strong man to save her.
Courtney Cole added another extraordinary tale to the Beautifully Broken series. Until We Fly will make the butterflies in your stomach flutter, the tears in your eyes spill and you'll feel the earth drop from under your feet from shock; but the ache in your heart will subside by the time you finish the book, and you'll love Brand and Nora just as much as I do.
My rating: 
* Thank you Courtney Cole, KP Simmon and the Branded! group for the advance copy of the book and more laughs, swoons and fun than I've had in a while.
Courtney Cole is a novelist who would eat mythology for breakfast if she could. She has a degree in Business, but has since discovered that corporate America is not nearly as fun to live in as fictional worlds. She loves chocolate and roller coasters and hates waiting and rude people.
Courtney lives in quiet suburbia, close to Lake Michigan, with her real-life Prince Charming, her ornery kids (there is a small chance that they get their orneriness from their mother) and a small domestic zoo.
Website |Facebook | Twitter | Newsletter SignUp| Pinterest