The romantic in me desperately wanted  a sweet, make-you-swoon-off-your-feet love story. I for what I asked for. Mostly, I think.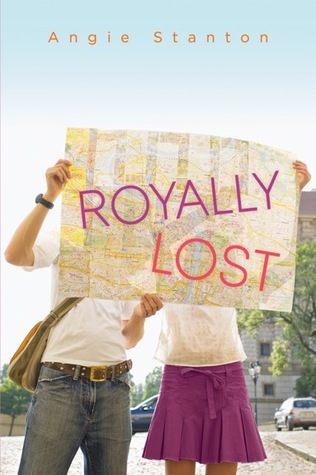 Dragged on a family trip to Europe's ancient cities, Becca wants nothing more than to go home. Trapped with her emotionally distant father, over-eager stepmother, and a brother who only wants to hook up with European hotties, Becca is miserable. That is until she meets Nikolai, a guy as mysterious as he is handsome. And she unknowingly finds herself with a runaway prince.

Nikolai has everything a guy could ask for-he's crown prince, heir to the throne, and girls adore him. But the one thing he doesn't have…is freedom. Staging a coup, he flees his kingdom and goes undercover on his own European tour.

When Nikolai and Becca meet, it's their differences that draw them together. Sparks fly as they share a whirlwind of adventures, all the while dodging his royal guard. But Becca's family vacation ends in a matter of days. Will Nikolai and Becca be forced to say goodbye forever, will his destiny catch up to him, or will they change history forever?
I imagine most reviews for this book will mention The Prince and Me. I can see why that would be the case and I'm tempted myself, however, I think Stanton was trying to do something else here.
Becca is suppressed by her family. After her mother's death, Becca wants nothing more than to be the good girl, but that seems to be killing her soul and what she wants to do with her life.
On a trip to Europe with her brother, Dylan, her dad and step mom, Becca is getting a taste of her true self. More so when she meets Nikolai, the Crown Prince of Mondovia, a runaway teen who wants a little bit of freedom before he's bound to a destined life.
There's a good core to this story, and good characters. I especially liked Dylan, the man-whore brother, with issues of his own. However, a little more work would give Royally Lost a better direction and better flow. The love story is a little choppy, the arc pacing is off and things come to a head in what seems to be the wrong place.
Bottom line, it's a sweet story, a bit cliché, but that's something we all need sometimes.
My rating: 
* My thanks to the publisher for an advanced copy of the book in exchange for an honest review.